Sohan Assali 250 gms
Honey Brittle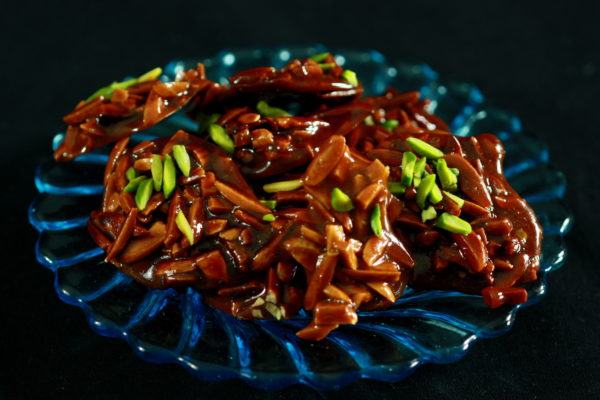 Product Description
Sohan Assali – honey and almond brittle straight from the pot. Steaming hot!
In Persian cuisine we have many sweets which we eat with our tea. Many Iranians drink their tea Ghand Pahloo – meaning they take a lump of sugar in their mouth and sip their tea over the lump resulting in a very very sweet taste.
These weeks in building up to Norouz, I am planning to showcase different sweets.
I have fond memories of Sohan Assali from my childhood in Tajrish. My grand mother used to make these by the ton, as it was my father's favorite sweet.
Ingredients:
Sugar
Honey
Ghee
Rose Water
Almonds
Pistachio
Saffran