Panna Cotta aux Saveurs de l'Iran
Panna cotta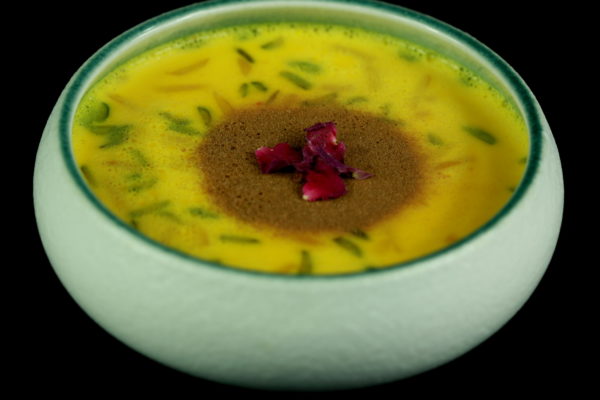 Product Description
In Iran, traditionally we dont eat dessert after a meal. Usually we finish our meals with fruit.
That does not mean we dont have sweets. We have plenty but they are consumed with afternoon tea, on certain religious occasions etc
This dessert is inspired by Sholeh Zard which is a rice pudding. Dont get me wrong, I dont have anything against Sholeh Zard. I just prefer to end my dinner with something a little lighter.
Ingredients:
Cream
Sugar
Almond slices
Almond Milk
Powdered Almonds
Pistachio
Saffron
Cardamon
Cinnamon
Gelatine
Panacotta aux safran, amandes et pistache.